Hello!! one of the things that a good modern engine needs is awesome shadows!!
so I was looking some ways to improve quality and trying to not decrease performance too much... and I came up with some interesting stuffs. This is my journey to cool shadows:
Mentioned FPS are for that camera view.
Tested with Nvidia 540m, i7, Ubuntu 14.04.
These are PSSM shadows, but it works with other shadows too (haven't tested too much)
No filtering
at all:
FPS: 73
=======================
Original pbs template shadows with
2x2 PCF
: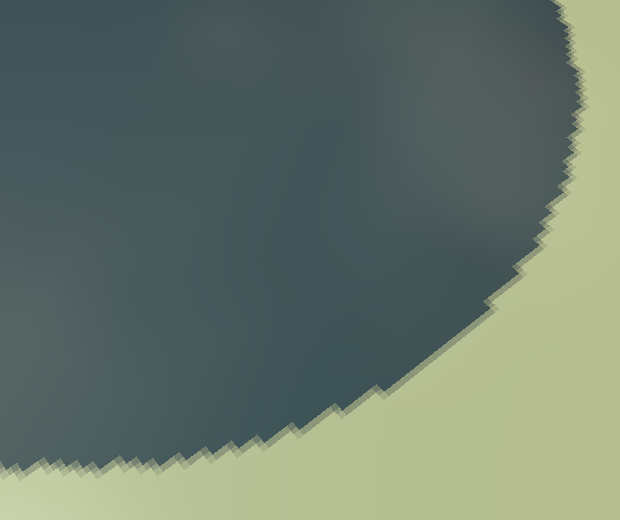 FPS: 72
=======================
PCF 5x5:
This one is starting to look interesting, but you can still see the aliasing, good thing is from far it looks really good and soft. and its not that expensive as I though it should be for 25 lookups!
FPS: 67
=======================
PCF 5x5 with pseudo-random offset:
this one looks a little better, its harder to identify the map pixels, sadly its a little expensive
FPS: 48
=======================
PCF 5x5 with pseudo-random poissonDisk:
with this one you almost cant identify pixels, but you get a lot of noise, and it looks really bad from far, and its a little expensive too
FPS: 40
=======================
Then I read that Unity5 uses a 5x5 PCF, and it looks very good/soft, so I guess that what I was lacking is some linear interpolation.
https://unity3d.com/sites/default/files/styles/original/public/graphics-8.jpg
I couldn't find how to enable linear filtering on the shadow texture, but here I found a way:
http://codeflow.org/entries/2013/feb/15 ... w-mapping/
this is the result with
just the interpolation
:
FPS: 72
this is the code from that site
FPS: 72
=======================
PCF 5x5 + linear interpolation
. Now I think we are talking serious!:
I think this looks really good, the problem is that its very expensive, since its 25 * 4 = 100 lookups!
FPS: 36
=======================
So I think maybe with linear interpolation, PCF 3x3 would be enough.
PCF 3x3 + linear interpolation:
and I believe Its good enough =), and I think performance is fairly ok (for a 9*4=36 lookups)
FPS: 56
=======================
Then I found this post:
viewtopic.php?f=1&t=78834
That uses the same linear interpolation, and then gives a 3x3 version with less lookups.
PCF 3x3 + linear interpolation + optimization:
The problem is that it doesn't look like the previous 3x3 version =(, looks more like a 2x2... but performance is good again!!!
FPS: 69
=======================
Conclusions:
My vote is for something like "PCF 3x3 + linear interpolation + optimization" but I am going to try to make it look like "PCF 3x3 + linear interpolation", and would be almost enough for my needs.
I believe PCF can be enabled by hardware, but its beyond my skills.
I believe that linear interpolation, or bilinear filtering can be enabled for the texture so when you do a simple PCF it would look good instantly, but I don't know how to enable it.
And the only thing that I think its a MUST is STABLE PSSM shadows, like this:
http://www.garagegames.com/community/blogs/view/21284
or this one:
http://www.ogre3d.org/forums/viewtopic.php?f=11&t=71142
but again is beyond my skills.
Hopefully some of this techniques could be on ogre 2.1 by default, maybe be able to activate some filtering like:
thanks for reading!