I recently finished my game project called
Hyper Ultra Astronautics
after four years in development. It's a space arena shoot'em up for 1-16 players on a single computer. It runs on almost any Windows or Linux PC. You can play using keyboard, mouse, gamepads or use your mobile device as a controller.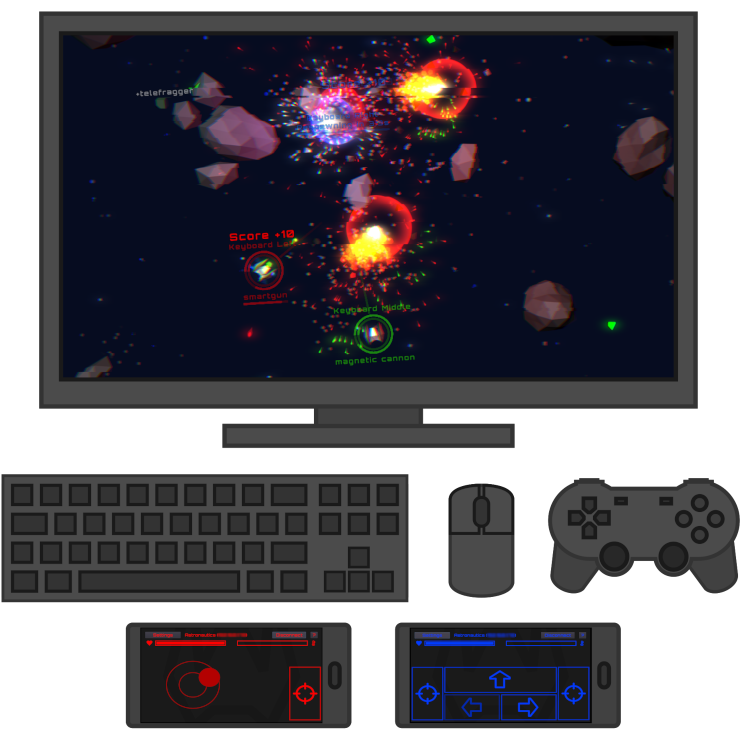 Features:
Competitive and co-op game modes for intense party/couch gameplay.
Single player survival game mode.
Semi-realistic ship movement based physics on simulated thrusters.
Wide selection of weapons including various teleportation and beam based weapons.
Support for a lot of controllers: keyboard, gamepads, mouse, mobile apps.
Online high scores for solo and co-op survival game modes.
Downloads
and more information:
https://www.fractilegames.com/astronautics/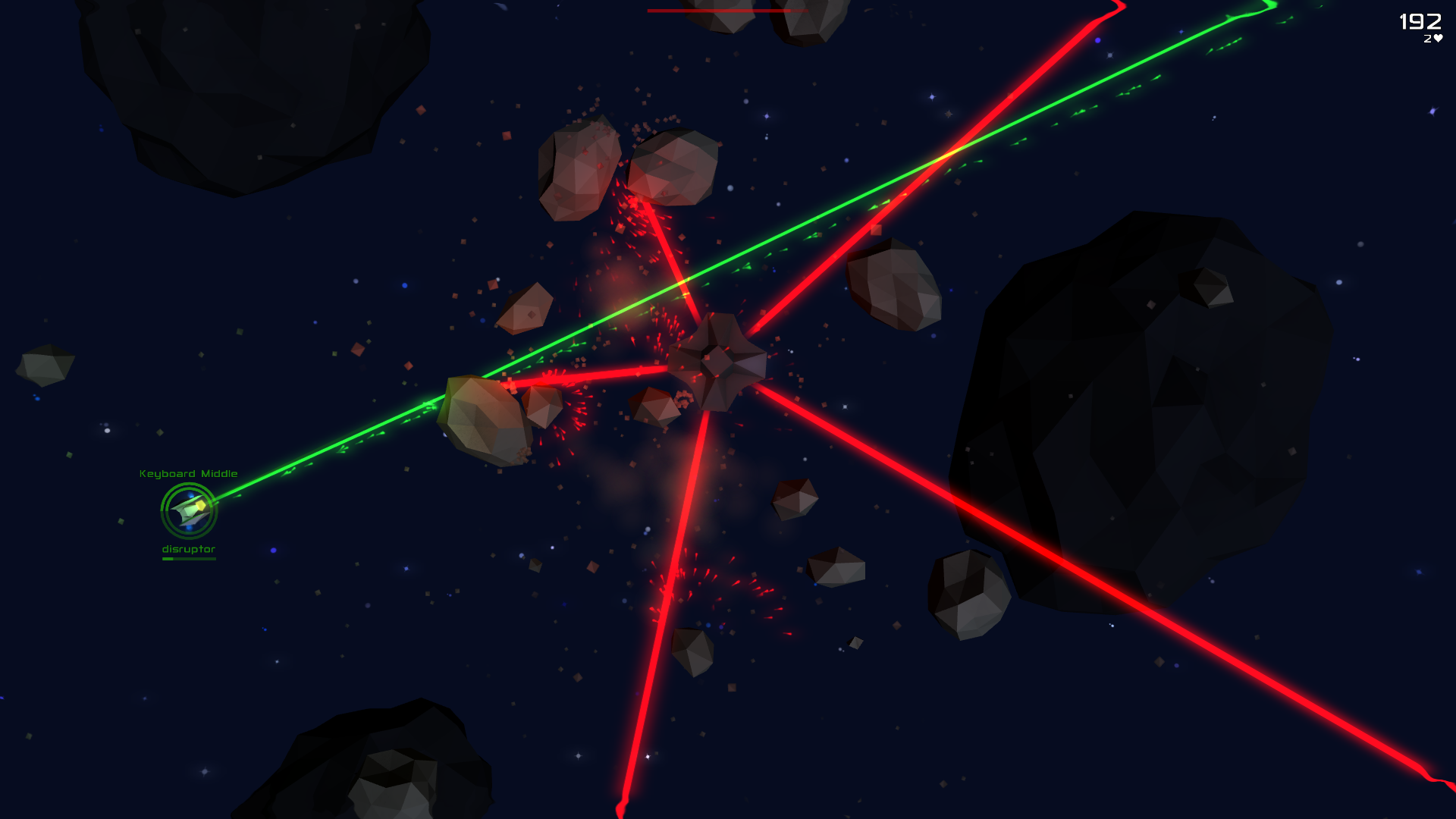 The game is built on Ogre 1.x, GLFW, Bullet physics, OpelALSoft and Ogg Vorbis. The mobile controller app uses Godot engine.
I also built a three-player
bar-top arcade cabinet
for the game: