Hi everyone,
A few years ago, I started to learn C++, and Ogre was my main motivation and my first contact with modern coding (not including my previous BASIC experiments on MSX and
VG5000
when I was 7...).
This is why I'm really pleased to show you a glimpse of what we are working on right now : the SHMUP CREATOR.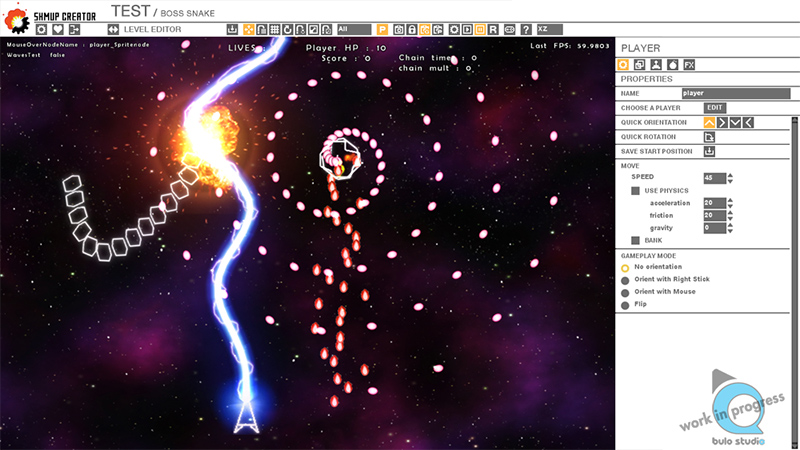 Shmup creator is a tool dedicated to the creation of Shoot 'em ups, without any coding.
We are trying hard to make an easy, but powerfull tool that anybody can use.
Some features :
. create 2D or 3D games
. vertical or horizontal shmups
. shadows, shaders, particle effects, post processing...
. scoring systems
. bullets patterns editor
... And a lot more!
We will be alpha at the end of the summer, and we are planning to finish the game before the end of year.
Shmup creator is using Ogre 1.9, MyGUI, tinyXml and OgreOgg.
I'll share more on the devlog very soon (and on Ogre forum) :
http://www.bulostudio.com
Thank you to the Ogre community for all the help !
S.