I seem to be having a problem where the UI elements aren't being updated properly after mousing over them. Here's the result of just moving the mouse from top to bottom in the main menu: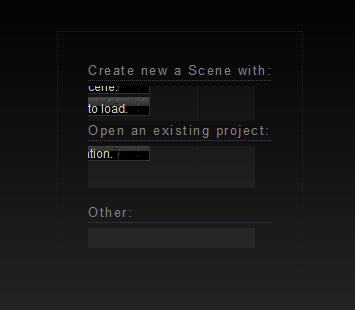 Windows 7, 64 bit
GeForce GTX 550 Ti
i3-2100 @ 3.1 GHZ
4 GB RAM
Artifex 1.0 RC1, downloaded the binaries from your web site
This comes up a few times with similar texture names in Ogre.log:
WARNING: Texture instance 'manualMaskTexture' was defined as manually loaded, but no manual loader was provided. This Resource will be lost if it has to be reloaded.