Hi,
we announce the beta test on friday. Anyone following the game, here is the teaser
---
niiiiiiiiice
I wish you great success!
---
Looks great! Good luck with the test and game in general!
---
This is so great!
It's awesome to see the trailer and the result of all the work going into this. I see a lot of polishing in there and it looks great!
Would you mind sharing some of the libraries and tools you ended up using for this game development? I'm curious to hear what worked for you (and maybe what didn't) as you worked through development.
---
Hi guys,
thank you very much. So many nights were put into this that it is really a satisfaction to hear that you like it:)
Frankly there is not much to share. Here is the list of libraries used in the game
Ogre related:
MOGRE 1.7.4
Miyagi - excellent library
MOIS
Plugins like ParticleFX, OctreeSceneManager, CgProgramManager, cg
Not related to Ogre:
CSScriptLibrary for scripting
ZedGraph
HtmlRenderer
.NET Framework
Tools often used:
Blender
Audacity
Blender2Ogre
DDS Converter
---
@kubatp - Thanks for sharing! I was really curious on the HUD layer, so interesting to see Miyagi (as I forgot you were doing this in C# with MOgre).
---
We have very exciting news - we finally have a release date! Aggressors: Ancient Rome will be out on August 30th!
Aggressors is the upcoming 4X strategy game developed by Kubat Software and published by Slitherine. It is an incredibly deep game set in the ancient Mediterranean and it gives players complete freedom to manage their faction as they see fit.
We will keep publishing our Dev Diaries as we have lots to show still, but in case this is the first time you hear of Aggressors don't forget to check out the old dev diaries.
But there is more: If you would like to watch Aggressors live for the first time ever then tune in next week on August 2nd at 7 pm BST on our Twitch channel – the game's producer Surtur will be playing the game live while the developers will be in the chat to answer all your questions. Don't miss it!
https://www.twitch.tv/slitherinegroup
You can follow us on facebook
https://www.facebook.com/aggressorsgame
or Slitherine website
http://slitherine.com/products/723/deta ... cient.Rome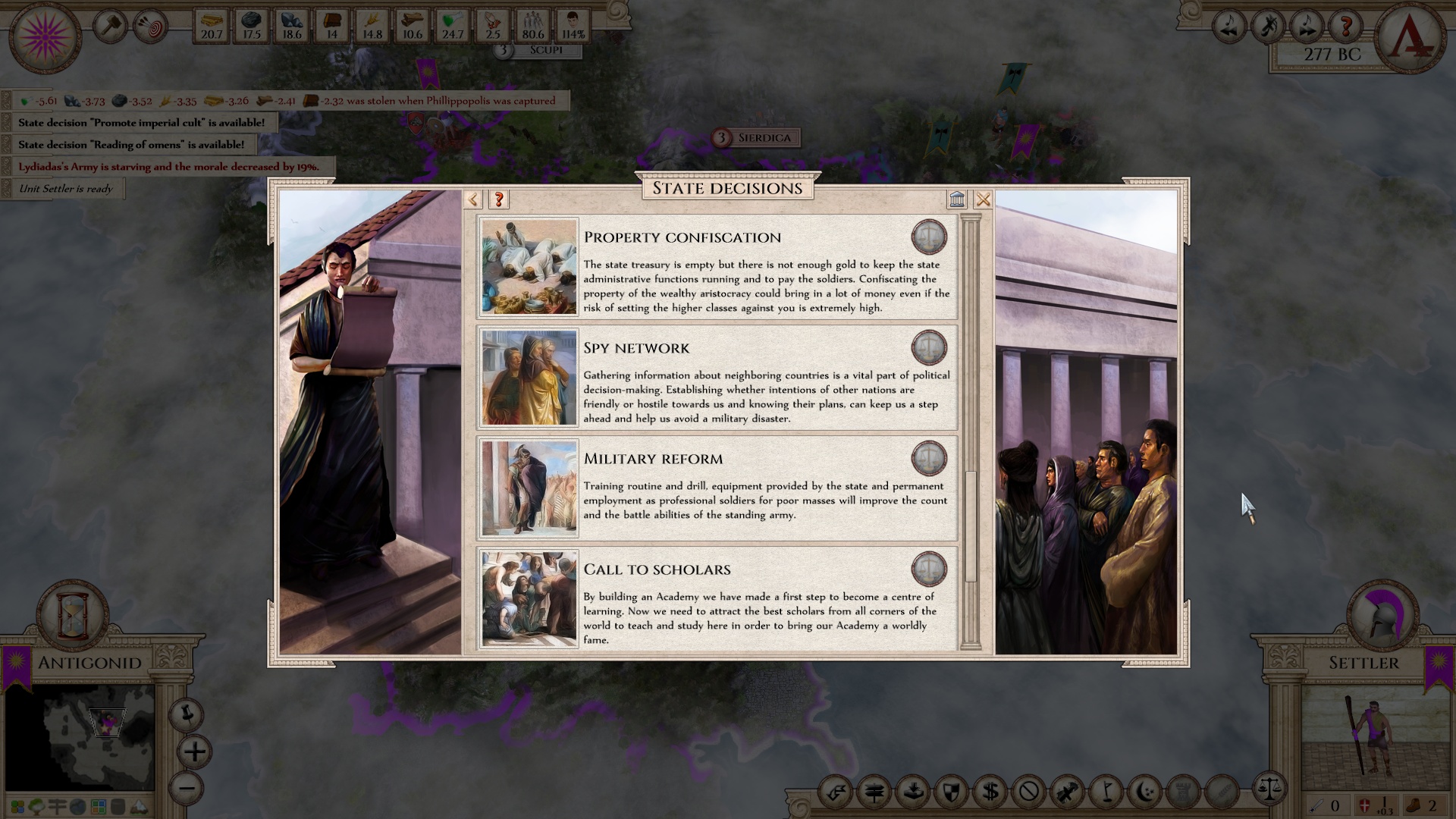 ---
Hi guys,
I wanted to keep updated "my" community here
We are about to release the game in one week.
There is a short teaser video here
https://www.youtube.com/watch?v=8D9QOb4IqMQ
and gameplay here
https://www.youtube.com/watch?v=9NZhy6Uc-Pk
There is number of preview videos in German and Finnish already as well.
---