Hello!... I guess I'll be posting lots of questions regarding 2.1 these days...
I encounter another problem with ogre 2.1 (or I am just stupid =D)
I have a cube I made in blender, this cube has its faces as "Smooth", then with another cube with its faces as "Flat", I baked the normals (as tangent)... So if I put this baked normal texture in my smooth cube it looks like "Flat" =)!
The problem is that in Ogre 2.1 it doesnt look like flat:
The first cube is completely smooth, the second is the smooth one with the normal map, the third one is a cube with subdivision on its edges so it looks like flat
Obviously my goal here is to make my second cube (which has 6 faces) to look like the third one (which has 54 faces)
If you notice I do get sharp edges, but the surface doesn't look flat at all
Off course in blender looks perfect!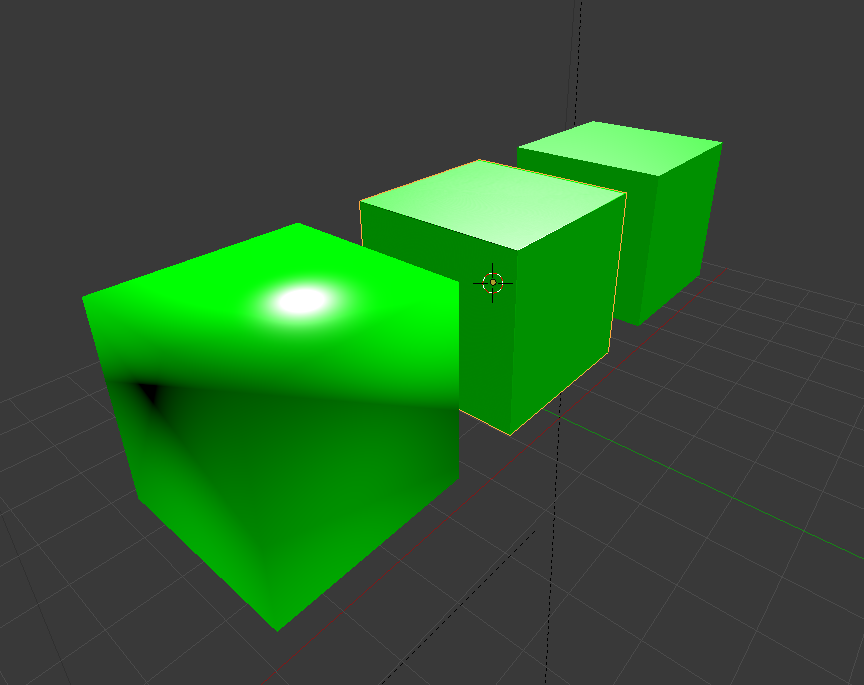 lastly this is my normal map:
and the cube, I just made a simple cube then applied smart uv project
Any ideas? thank you very much in advance!!