Hi,
I've recently spotted an abnormally high polygon count in a simple scene, and after a few debugging I've seen that in most cases, object may be rendered multiple times across each split when using pssm.
As usual, let me say I'm using Ogre 2.0 but the FocusedShadowCameraSetup::getShadowCamera is almost similar in 2.1.
Let me show you with a few pictures, with debug colours to see splits.
Test case scenario 1:
Light direction is [0,-1,0]
Camera direction is Identity
The view point: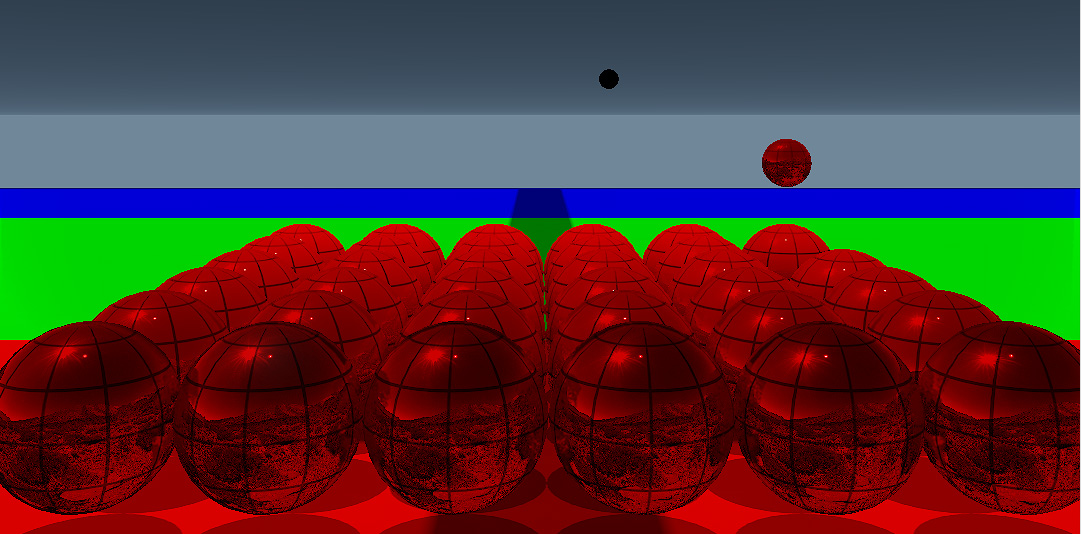 The shadow map: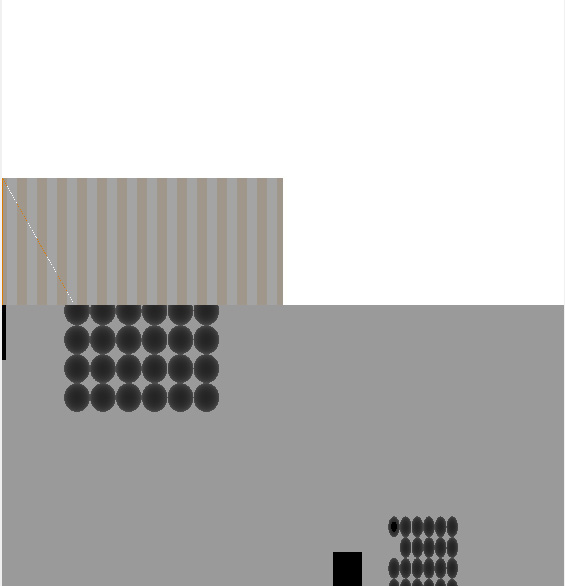 Here everything is ok. Of course, due to padding, some objects are rendered twice, but nothing unexpected.
Text case scenario 2:
Light direction is [0,-1,0]
Camera has been rotated
The view point: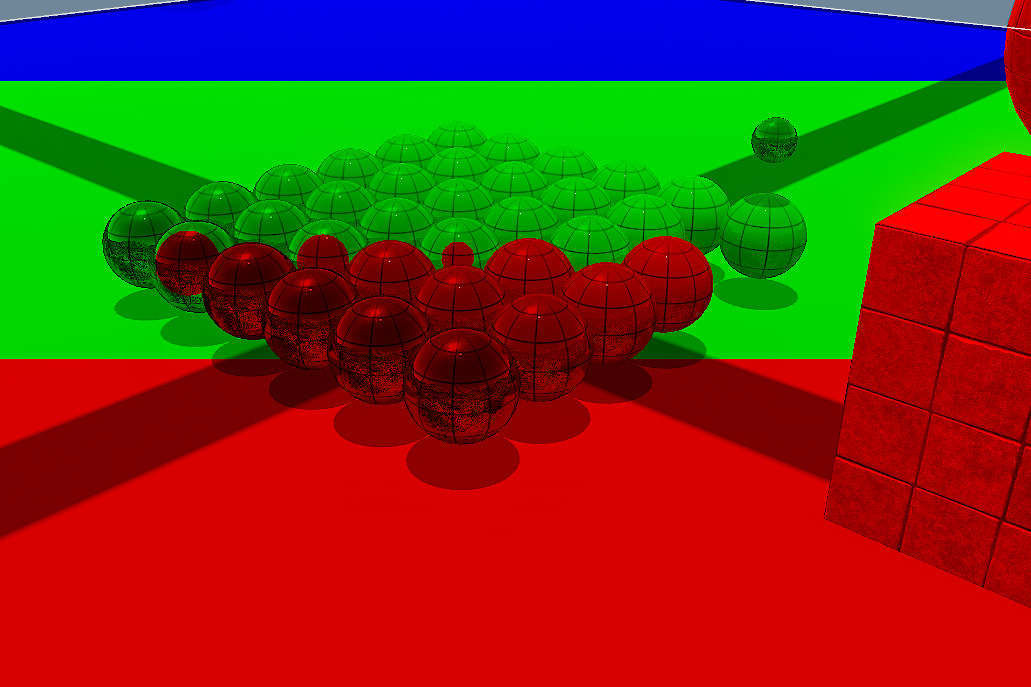 The shadow map: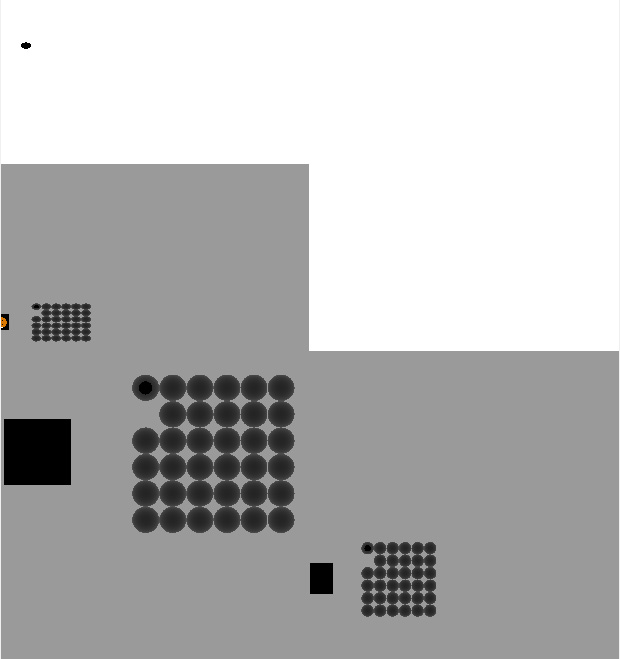 As you can see most objects are rendered multiple times, which is not optimal at all. I've checked how the camera position and ortho size are calculated, everything is correct mathematically.
I don't think it's a bug, it's only that the way this function is computing the projection matrix cannot deal with oblique projection, because at the end it's just creating a basic orthographic projection matrix.
The 1.x FocusedShadowCameraSetup implementation is doing this differently, and creates an custom projection matrix, which avoids this kind of results.
I wonder if there is a way to basically improve this (maybe by trying to compute a different orientation for shadow camera so that it'll be somewhat "aligned" to the view-camera ?), or if I'll need to try porting the old code to Ogre 2
Thanks.