I've been trying to convert my animated .fbx models to ogre meshes using ogremax but for some reason the animations never get exported(the bones and the rest of the model is fine though). I cannot for the life of me find an answer as to why this is happening. I believe I have all the settings correct for animation exporting.
Node animations settings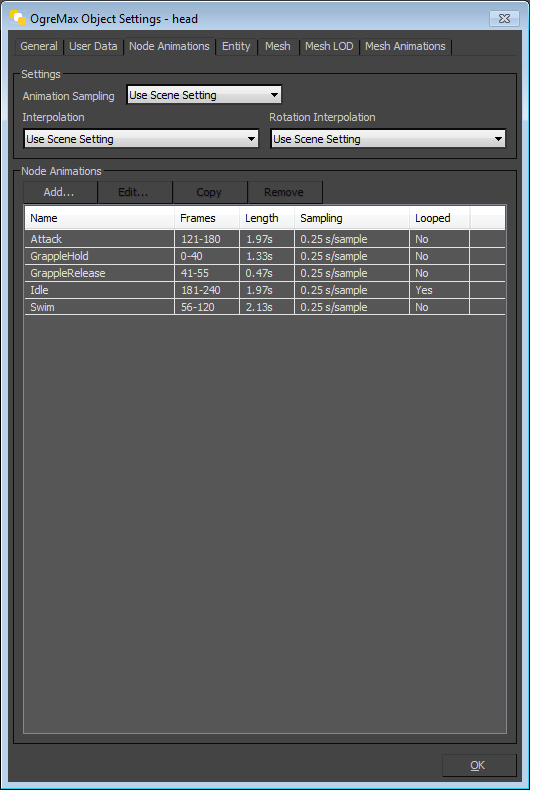 Mesh Animations settings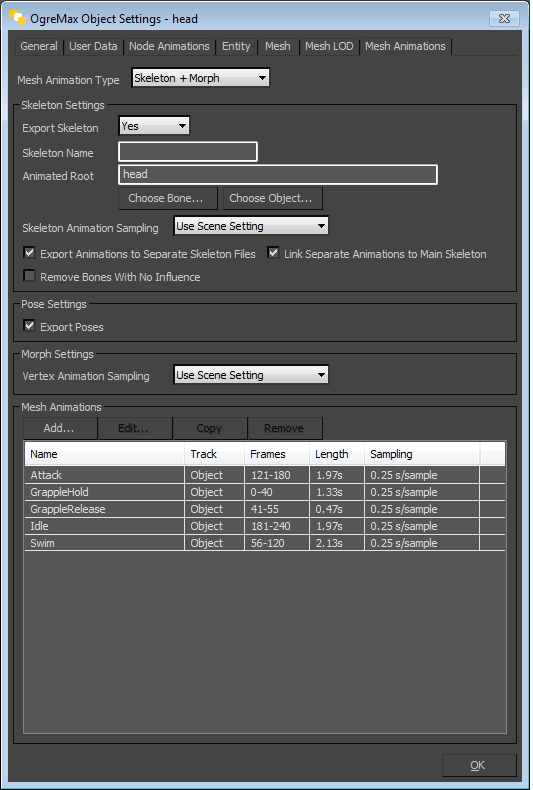 Individual animation settings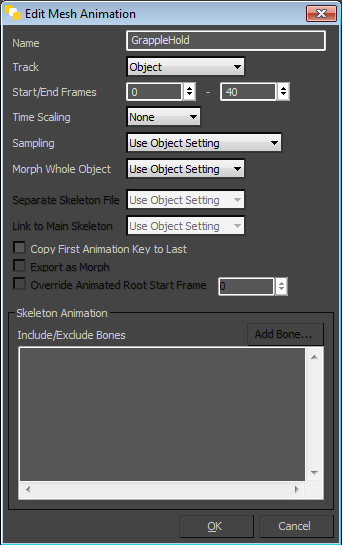 And the result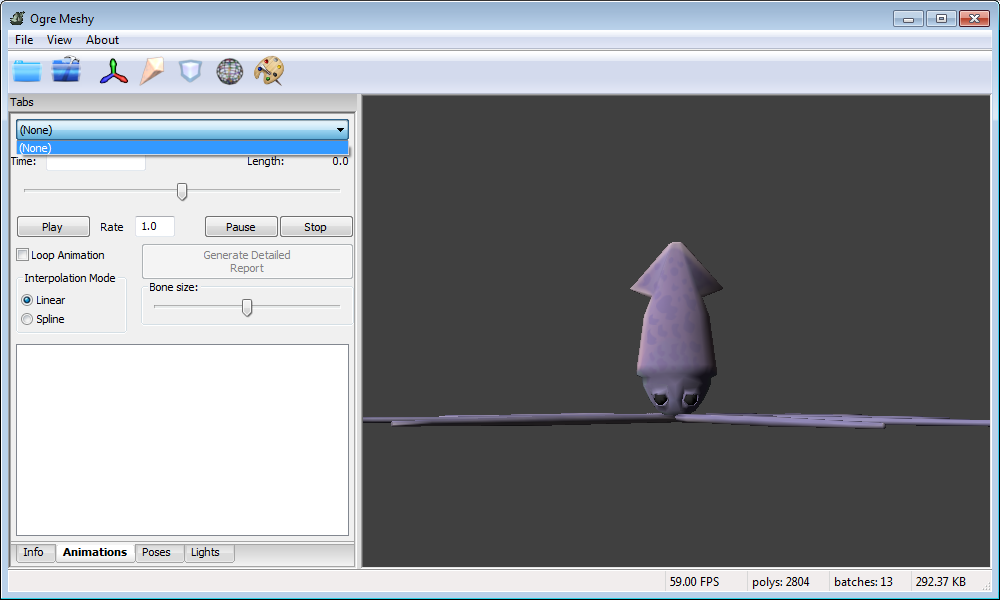 I'll upload the xml files as well if anyone can see anything wrong with them. Any help and suggestions are helpful.
https://docs.google.com/file/d/0B28gBiS ... sp=sharing
https://docs.google.com/file/d/0B28gBiS ... sp=sharing