One thing that ogre lacks is a functioning console. A console should be one of the essentials of any game. So today I've desided to put together a simple console class that supports just the basics like scrolling, command prompt and command callbacks. It is allso animated like quake console
Here is a screenshot: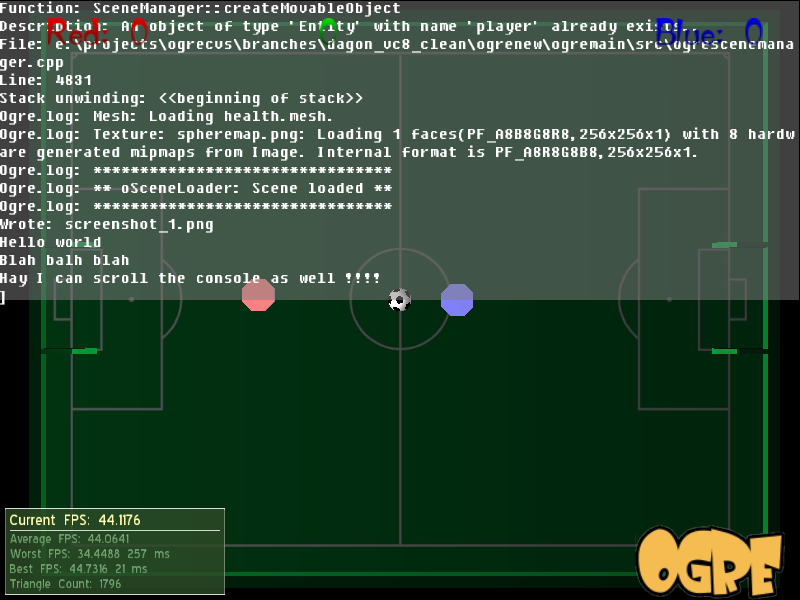 Here is the code:
Console.h
http://fixedsys.moviecorner.de/?p=download&l=1
Hope this was useful to someone
btw, how do I put it on wiki? I'm totaly clueless on how to use the wiki
I can't find any link for uploading/creating a new page.