Demo Released!
Click
here
for a download.
The demo is a bit outdated. Some features already added are not there. The demo might be very difficult to play, because I wanted to pack all the features into it. The Visual C++ 2005 runtime dependencies are required.
I've been working on a game since around October 26 (2006 of course
) and I thought it is time to put up a WIP topic about it. It is in the style of Chip's Challenge and Jumper 2, and its called GraLL.
Website
GraLL Website
Trailers
Trailer 1
Story
In the year 2047, scientists all over the world are competing to make the greatest robot. One company, Gravity Systems, had come up with an idea never thought of before. They thought that a robot, shaped like a sphere, would have no chances of loss of stability, and would have extreme maneuverability. So, the scientists of this company started working on this idea, and came up with a working prototype by 2054. They named it GraLL, an acronym for Gravity BaLL. The last two letters were capitalised because it looked better that way. They carried out every sort of test imaginable, and yet the chairman was not satisfied. He wanted a mega test, a test no other robot would be able to pass through. So, the scientists got to work again, and got the test ready by 2065. This test was riddled with traps, doors, keys, acid, crates, enemies and a lot of other things. There was only one thing left to do. Put GraLL in there and see what it would do. And you, the player, have to show them that. Can you do it?
Features Added Until Now
- A Player (rolling ball) with perfect physics using ODE
- Mouse or A and D to turn, W and S to move. Arrow keys can also be used.
- Q to look left, E to look right. Both to look back. It transitions to the new angle smoothly.
- Acid that kills the Player when he falls into it
- Crates that can be pushed around or into Acid to make bridges
- Invisible walls that never appear
- Appearing walls that are invisible at first, but appear when touched
- Bombs that explode and kill the Player when touched
- Moving Bombs that turn around when they touch an object. They can also
follow a path. Different segments of the path can have different speeds.
- Moving Platforms that turn around when they touch an object. They can also
follow a path. Different segments of the path can have different speeds.
They can help the Player go over large pits and gaps.
- Pits that the Player should not fall into.
- Doors of 3 colours (red, green, blue) that block the Player's path.
- Keys of 3 colours that must be collected to open doors.
- Gold Doors that, unlike normal doors, need ALL gold keys to be collected.
- Electricity
- Electric fields that need electricity
- Electric doors, that need electricity to open
- Switch pads that toggle electricity
- Timed switch pads that turn off electricity for a limited time
- Ice, on which the Player has zero friction
- One ways, through which the Player can pass from the green side, but not the red
- Speed boosts, that make the Player rotate 5 times his current speed
- Traps. After a Player passes over a Trap, a Bomb is created above it after some time
- Help boxes. When the Player enters a certain area, a help message or a tip can be
shown.
- A Main Menu
- Spikes. Don't touch
- Retracting spikes. Don't touch either. Has variable time intervals.
- Jump pads. Make you jump.
- Fans that blow the Player away.
- Transporters, that teleport you to a Receiver.
- And lots more that I was too lazy to type in.
Level editing is extremely easy. It uses Blender. First, the user creates the level, which is a mesh. He then exports this mesh to .mesh format. Then, he adds the different objects by appending them. Finally, he exports them to .NGF format. This format is loaded by the game.
The screenshots are in decreasing order of their age (older first). The older ones may not display some features already added, such as shadows.
Screenshots
Main Menu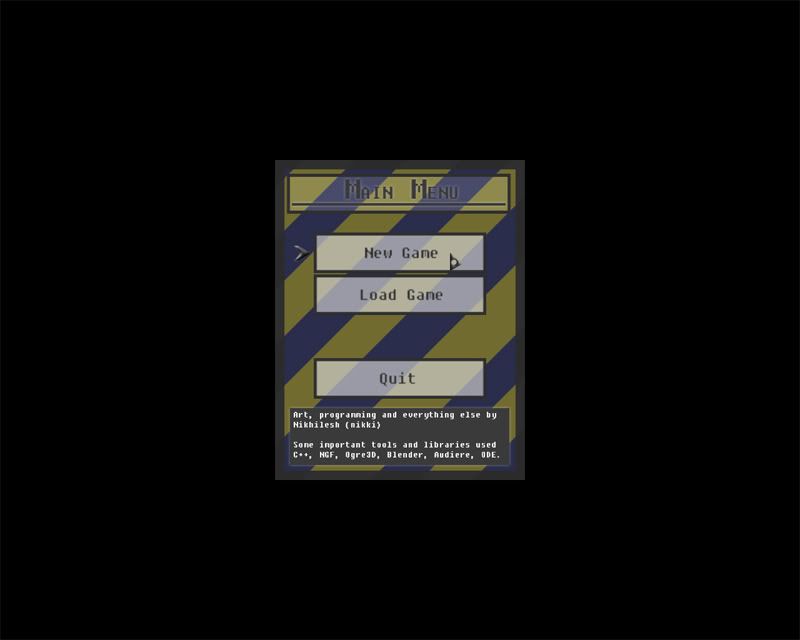 Traps, moving platforms, pits, bombs and crates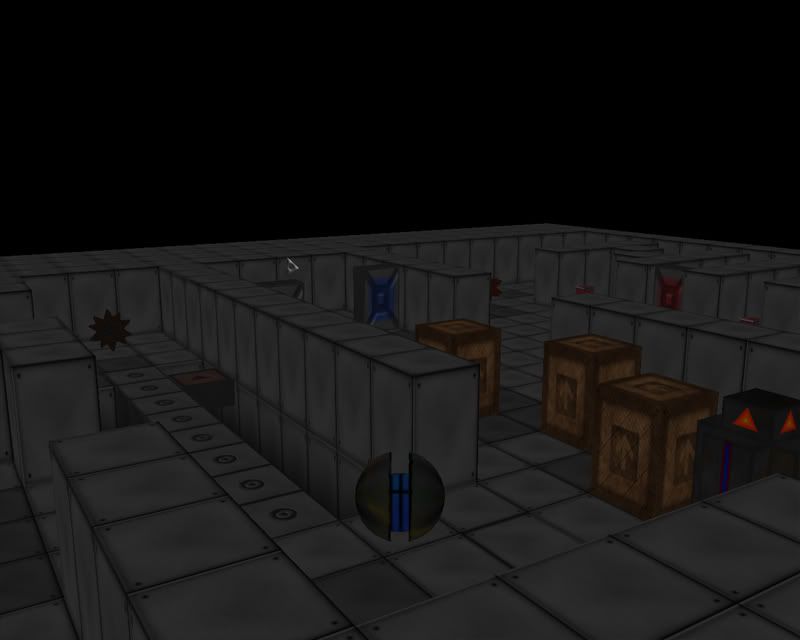 Pushing crates and making bridges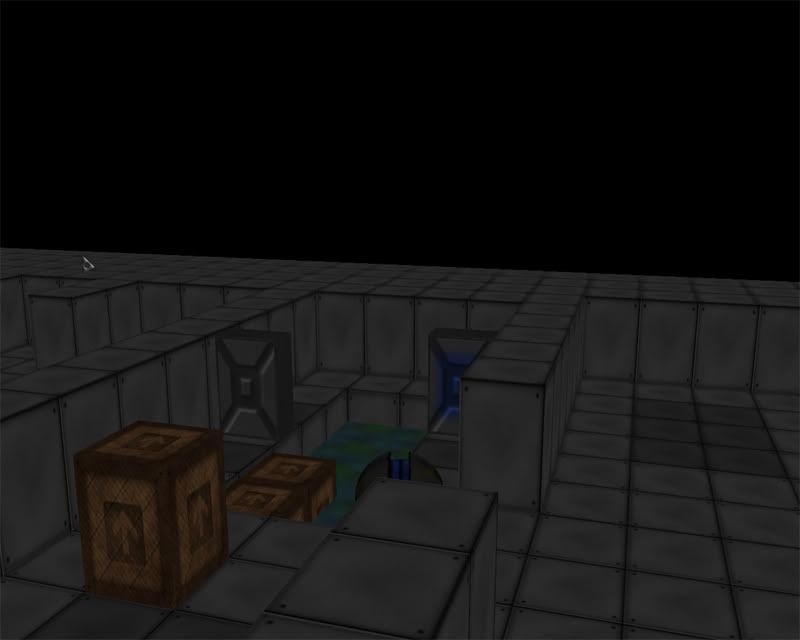 Running on a bridge of traps
Moving on a moving platform
One way doors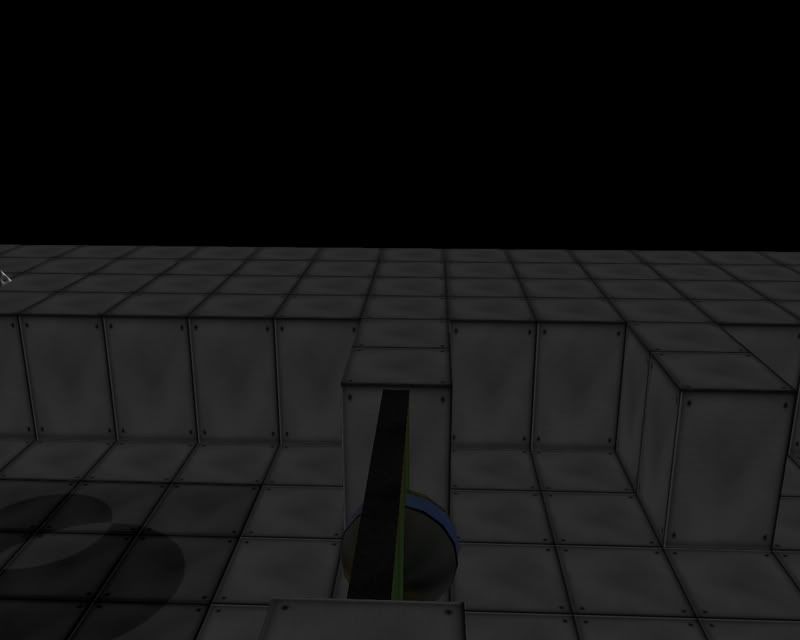 Electric fields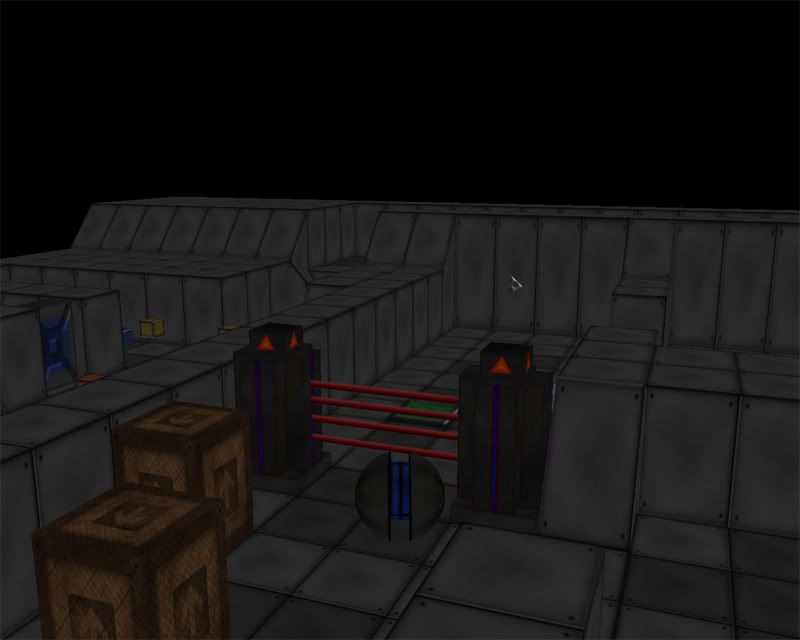 Switch pads turn of electricity
Doors, keys, timed switches, speed boosts and moving bombs
Open Sesame!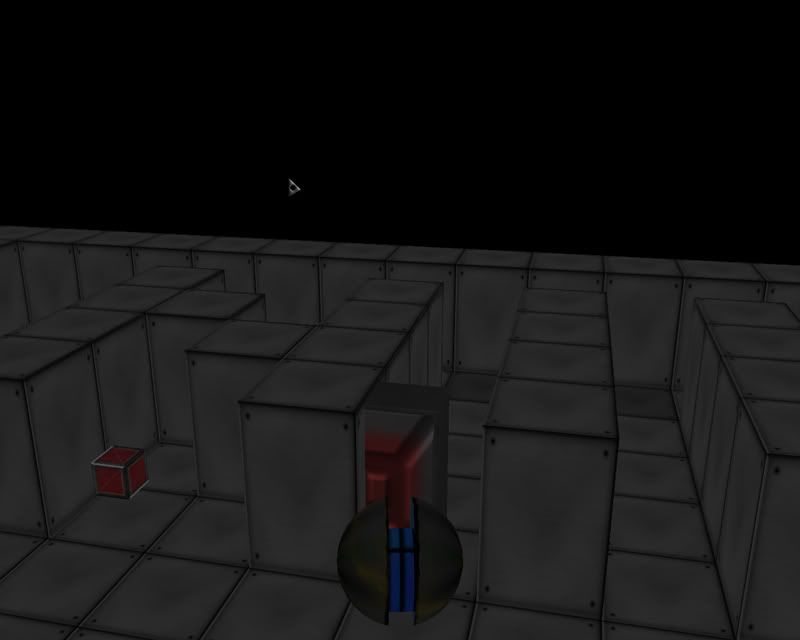 Ice skating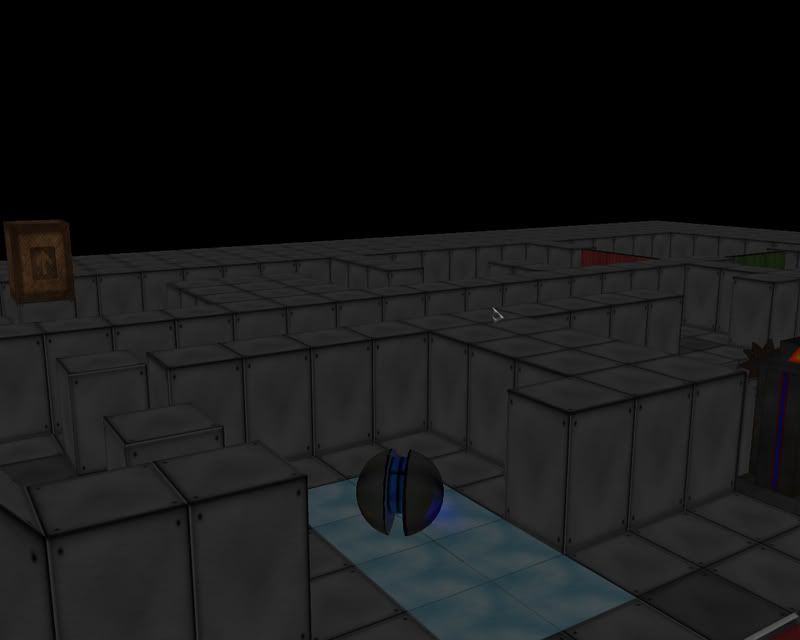 Appearing walls (the walls in front of the Player were not there before)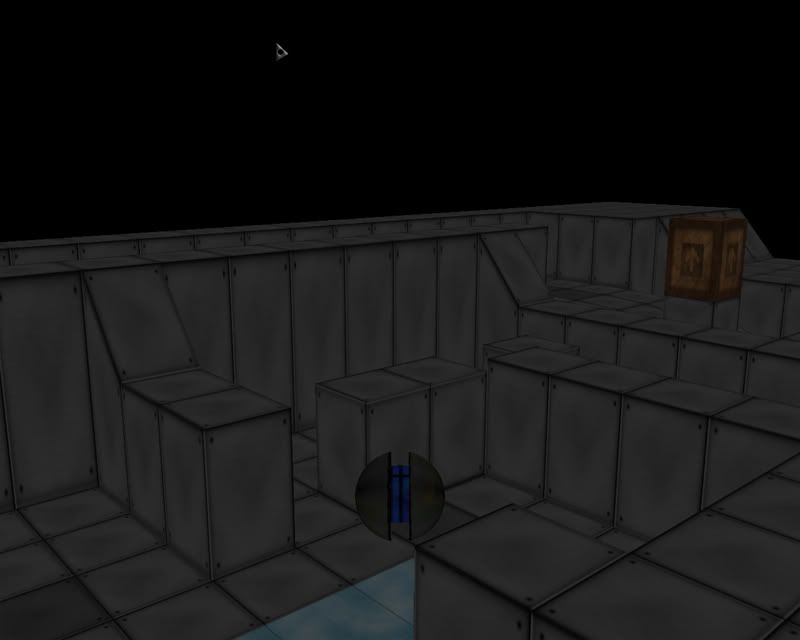 Speed boost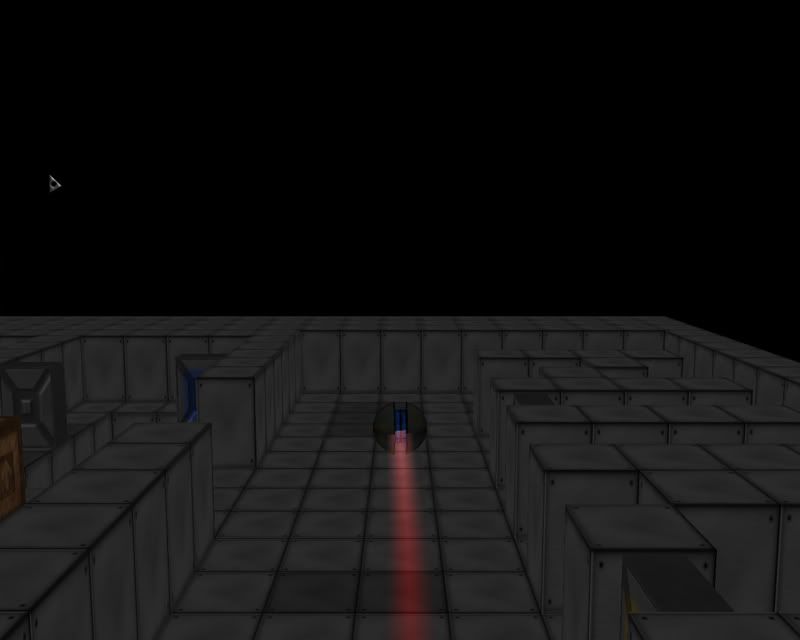 Retracting spikes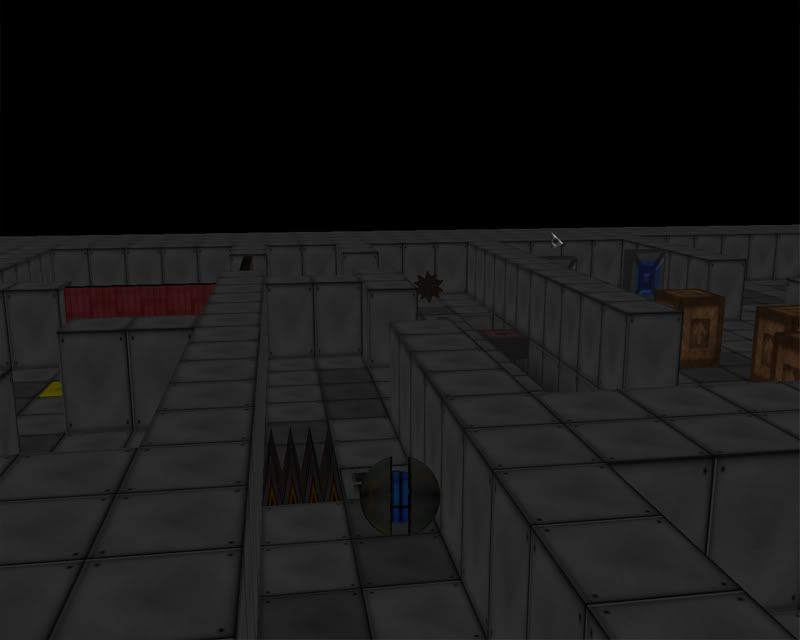 Jump pads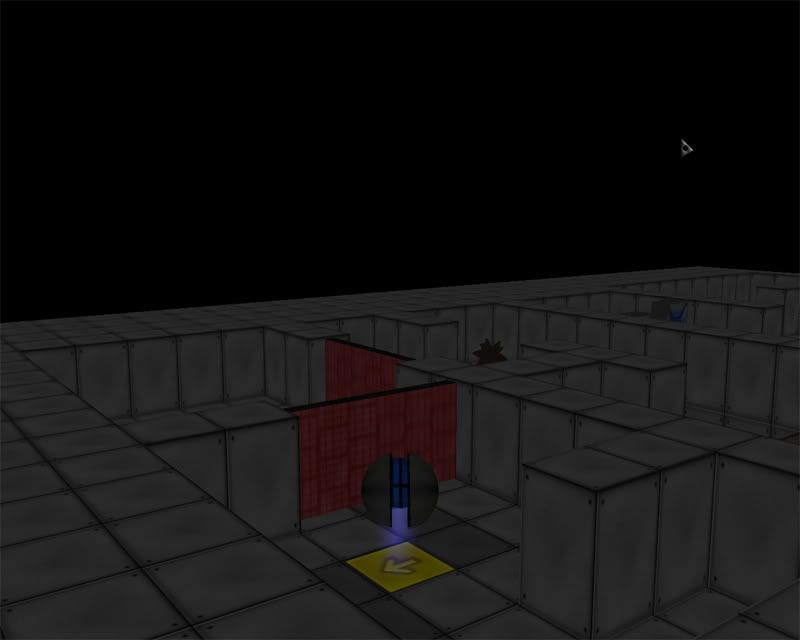 Shadows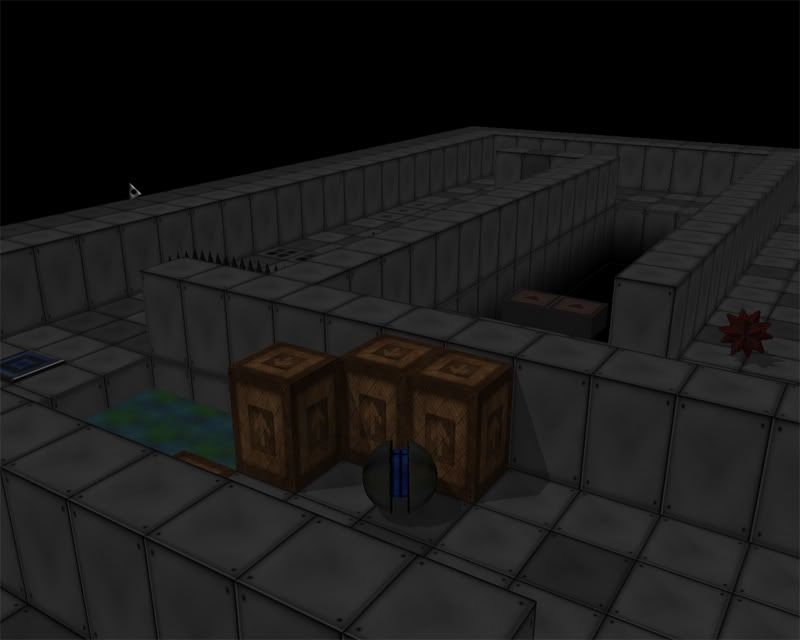 Believe me, the game looks better in action!
And please give me more ideas for obstacles etc.!
EDIT: I posted a video with extremely bad quality showing level editing here:-
GraLL Level Editing
Thanks!