Hi there!
A while ago I in this discussion
http://www.ogre3d.org/phpBB2/viewtopic.php?t=30491
I talked about an approach to creating overhangs in terrain... (basically a kindof neat way to add overhangs to heightmap in realtime) well this is the sum of my efforts to show off the idea. I don't have much free time so it is not as polished as I would have liked it to be... even for a proof-of-principle test. It's basically a hacked Terrain SM, LOD is handled in the simplest way possible, etc. There are some glaring bugs, I'm sure you'll find one or two of them.
Ah, two more caveats: first, in dx9 there are seams between pages - while openGL works fine, and second, everything is hard-coded, so changing terrain.cfg might lead to unexpected results.
Still, I think it is a promising approach - I have a lot of ideas on how to make it a lot more efficient, pretty, etc. Also - it's just a lot of fun to play around with as it stands.
EDIT:
I added triplanar texturing as in Cascades DX10 demo (suggested by esuvs... thanks) and the ability to change the size of the editor gizmo (to make bigger holes).
EDIT2:
Now changing size of the gizmo works better, and I updated to Ogre 1.4.4 (was using 1.4.1). Can anyone check if this fixes any of the issues (ATI)?
download here (binary, for now...):
http://www.mediafire.com/?6r4miw4pytx
EDIT3:
Source code is now available:
http://martin.enge.googlepages.com/Over ... anager.zip
controls:
left MB: remove geometry
right MB: add geometry
mouse wheel: move "editor gizmo" back/forward
P : increase size of gizmo (new, now working properly)
L : decrease size of gizmo (new, now working properly)
New screens: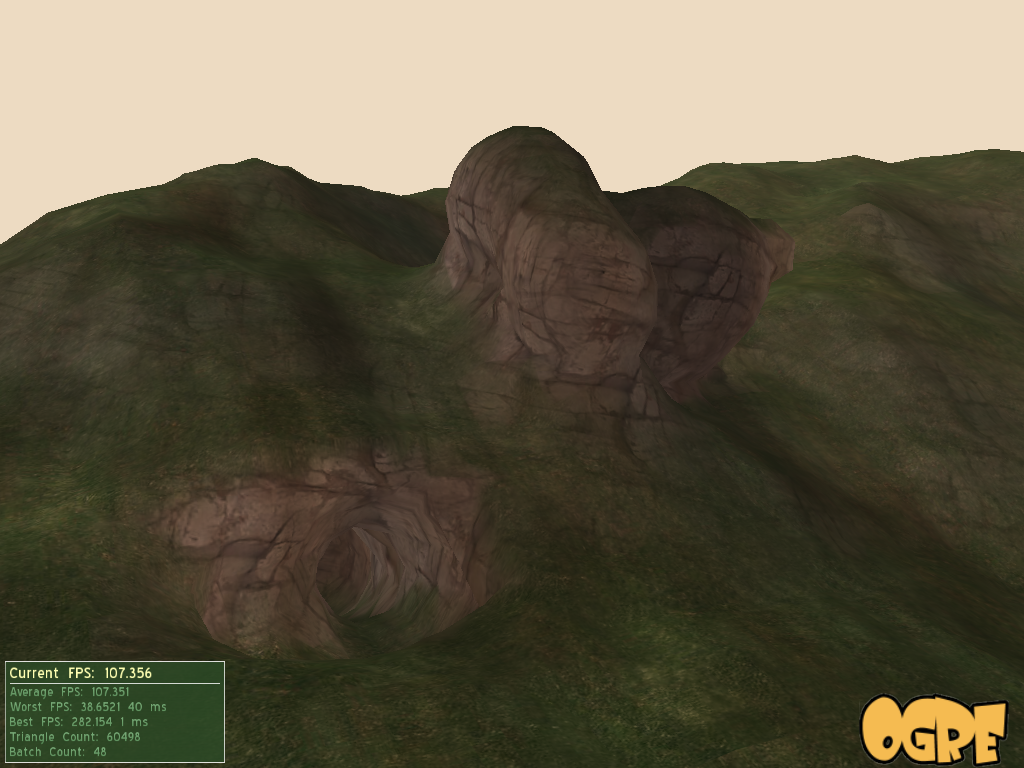 mandatory screencaps (not a likely scene, admittedly):