Hi
I am working with quaternions and bones.
When applying a quaternion to sinbad bones, I am encountering a strange behaviour. Here is an image of my problem: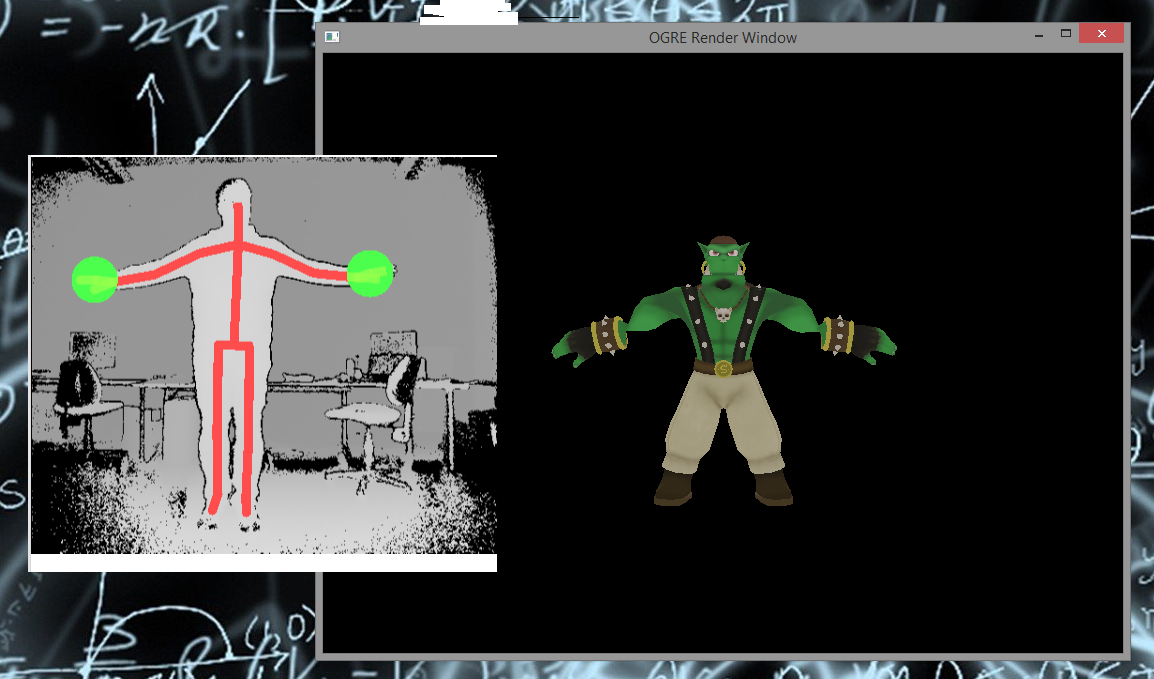 On the left side, you can see the kinect skeleton image.
It seems like the bones are rotated more than I expecting... Therefore I got this skinning problems. It looks like the arm is rotate around 360°+n. The quaternions are directly from the KinectV2 and are absolute in the KinectCameraSpace. The only difference between the kinect and ogre coordinate systems are, that the kinect is using a left handed and ogre a right handed system.
Here is the code of a method used below
For the humerus.L:
- Get the orientation (Quaternion) of the right elbow joint (The elbow holds the orienttion of the shoulder in kinect data, so I will use this, and the right elbow as I want to use sinbad to work like a mirror, not a 1:1 copy of myself)
Can someone explain to me what is happening and maybe how I can solve this? I assume that it is possible to move a bone without this strange deformation of the skin.